Posted by webcrs
On October 27, 2015
0 Comments
Hoteliers its time that you win back your direct guests.
Hoteliers think that it is a very difficult task to get direct guests when compared to the guests coming from OTA's. They imagine that a huge amount of money has to be spend in terms of online advisement to be at par with the OTA's. But the fact is that by just being creative and optimizing your rates and availability you can get direct guests and increase your profit.
Here are some ways to win back your direct customers.
Get a direct booking facility on the website with option to make
online payments
through credit cards, debit cards or net banking. If it is for a hotel chain then give the direct guest to create his/her own packages by selecting the destinations, properties, room types and activities. Also give give them facility to book cabs and add on services, which cannot be offered by the
OTA
's
2.
Give promotions to guest booking through OTA's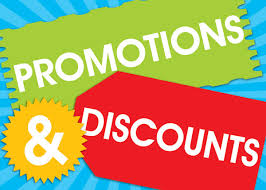 When a guest has come through any channel other than direct booking give him a promotional incentive for his next booking which can either be a 10% discount or a complementary wifi or complementary pick up . This will make the guest to book directly with the hotel for the next time or he would refer anyone to take this promotion
Always incentivize your direct guest with any kind of extra services at the time of check out like offering a fruit basket or giving a direct discount on the booking for the next reservation, which will improve the direct bookings.
Conclusion
Hoteliers have more profit from the direct guests when compared to other channels so encourage hotel staff to boost the direct booking so that better revenue and better profits are made. Give special training to hotel staff so that they concentrate more on the direct bookings and educate them about the benefits they also gain for bringing in more direct guests.
At
WebCRS
, we provide solutions to increase the direct bookings of hotels by automating the whole process of sales and reservations. Our
central reservation software
has the capability of revenue management, promotional activities for the hotels as well as also distribute the inventory to any other distribution channels. For more details and demo of the product visit
www.webcrs.com