WebCRS Travel and Hospitality Solution
Always at the forefront of innovation in travel and Hospitality, WebCRS believes that business flourishes when innovation happens. We deliver leading-edge technology that integrates easily with traditional Business
Scalability of the technologies helps our customers to operate efficiently and capacity to handle market changes. Right from architecture to load planning to smooth deployment, every aspect is looked for a long-term scalability
Building software business applications is a complex process & can take months or years to complete with a very good Product. A Decade old Experince in Travel and Hospitality Software Applications, WebCRS is up-to-date with technology changes and Market Requirements
Deliver quality products continuously to our customers at every step with our innovation helping them in digital transformation and business growth
Response, restore, & resolve to Ensure business continuity, minimize downtime, and optimize cost during the implementation process with our best in class support. Emergency support of 24/7 is available when required
Build with best practives and business ethics,continuous security checks and updates  to help organizations to transform business digitally
Why WebCRS???
One stop-solution

for Hospitality & Travel companies right from creating the Brand and Design to distribution technology, contracting, operational systems, servers, backups, security, Search Engine Optimization, Social media tools, solutions, and payment gateways.
Provide

live feeds at best available rates

which are commissionable.

Deep knowledge and expertise in implementing revenue management

inside hotels which helps us to efficiently handle hotel distribution platforms.
Leverage the

high-quality human resources

and cost-effectiveness of the Indian subcontinent to empower the Hotelier and Travel suppliers to reach wide markets at a lower cost and

optimize their operations ensuring a better return on investments (ROI).
Empowering Travel and Hospitality
Tracking customer behavior, collecting data, analysis of previous purchases and searches and historical Data. WebCRS plays a vital role in AI for Tourism Industry
Automate the business management, eliminating the  expensive and obsolete manual procedures and reduce high cost caused by errors and inefficiencies
Tourism is

customer centred business which accumulates huge data from its customers which can be used for analysis of various reports and trends helping the business to grow
Selling the right product to right customer at the right time is the core motto of revenue management.Over the last Decade, WebCRS has inbuild revenue management in all of its product whether it is Hospitality or Travel
From

prospecting to feedback after the sales helps in revenue of any organisation. Using right technology at every steps helps a Business to improve its sales piple line
Analysis of

customer behaviours, transactions, demographics, geographical locations and social media relationships can really help the businessto market products much more effectively
Transforming Tourism industry digitally i to

innovate and generate new business opportunities that ensure the continued business growth
Provide Fast, Convenient

Customer Support with the use of technology there by acquiring more customers and achieving maximum business growth
Whether it is Hotel Business or Tourism Business

the interactions you have with every guest must reinforce the message of excellence in performance, standards and quality.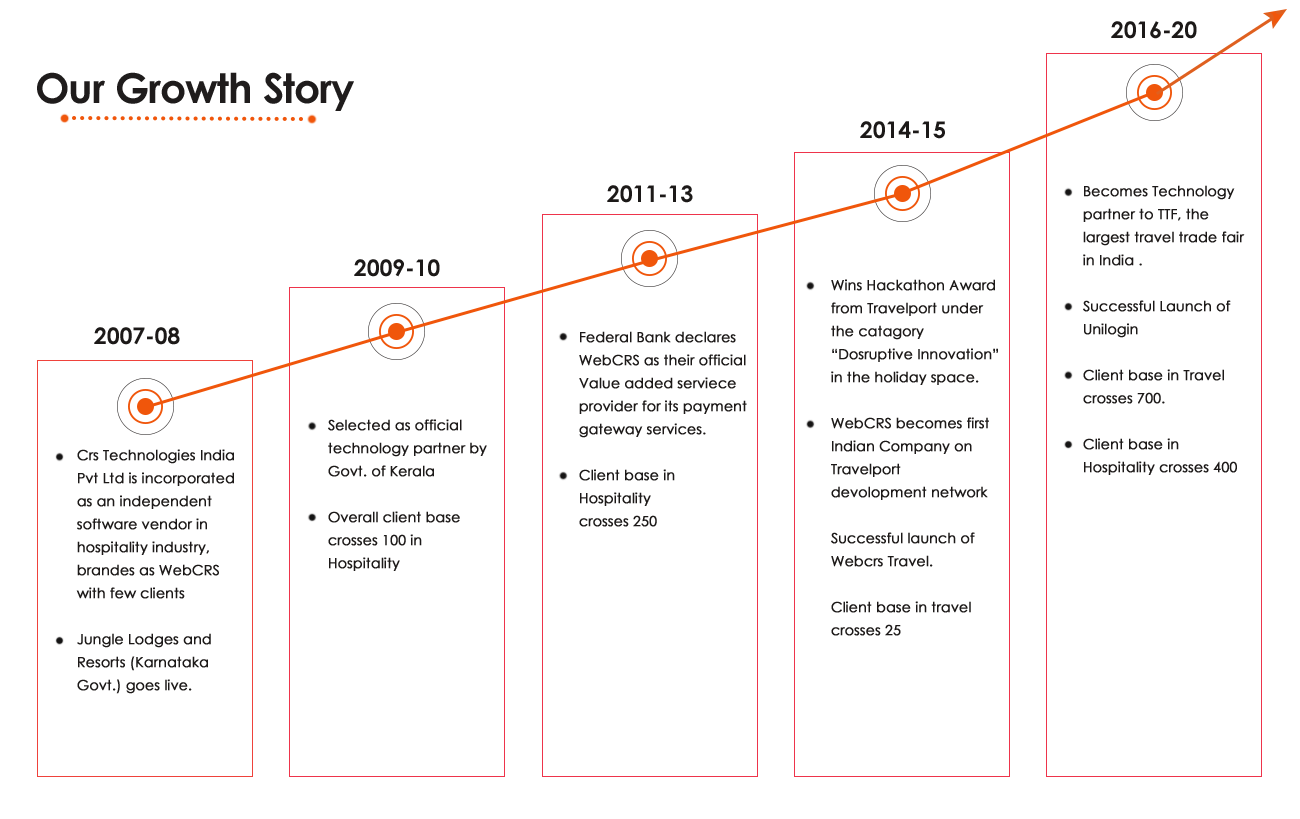 Roy Chacko,
Head - Sales & Marketing, Vythiri Resort
K P Singh,
Client Success Stories - K P Singh, Founder, Enchanting Experience, India
"We have been managing our distribution channels through TEAPOT for over 3 years: the updating of availability and connectivity to the internet sites is easy and fast which is a great time saver for us."
Mr. Sandeep,
Owner,Sri Nanak Continental
Abad Hotels,
Client Success Stories - Marketing Director, Abad Hotels, India
Arun Kumar,
Get away, India
"During the Iockdown period webcrstravel software has helped immensely in making the most out of our time, managing everything efficiently and has provided us with the much-needed assistance that has helped us manage our operation in such difficult situation. Our staff could cooperate and effectively manage everything with its assistance."
Mr.Manoj,
Operations Head,Namaste India, DelhiOperations Head, Namaste India, Delhi
Mr.Sethuraman J,
Travel XS, India
In the three years that we have successfully used Webcrs, we have been able to create complex itineraries and programmes and service our clients with quick quotations and optimize the post-booking process with vouchers and other details pertaining to a successful travel programme for our guests from the German market. I actually made a study about the various products on offer in the market and found Webcrs as the most suitable and scalable model for our line of business.
Karthik Davey,
Managing Director idee Globus Reisen GmbH, Germany
Hospitality
WebCRS helps hospitality companies to solve industry challenges using innovative technology solutions be it , Booking Engine, Cloud CRS, Channel Manager or Review Management.
Our technologies give Hospitality companies the tools and solutions that can help them increase the distribution, sales,marketing and client relationship which is needed to create memorable experiences that can lead to positive change and growth in the industry.
Travel
Technology is advancing at a faster pace than ever before in travel space and we and WebCRS helps Travel companies to transform digitally with our innovative technology solutions. We provide complete Travel Technology solutions from Back office Automation, Travel portal Development,CRM solutions, API integrations and much more for a Travel Company to be successful