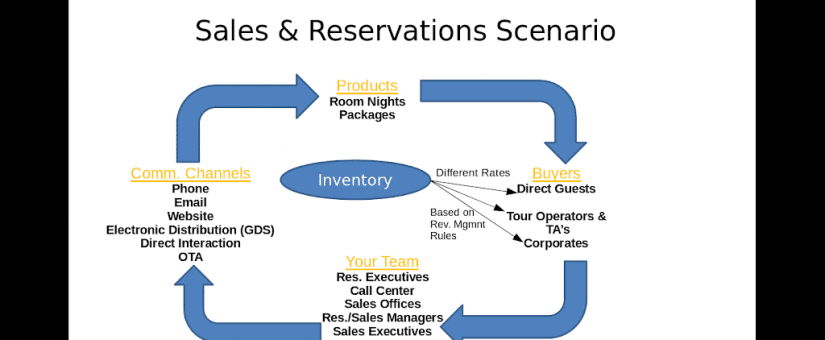 Posted by webcrs
On February 2, 2023
0 Comments
Technology is at the forefront of every business and the hoteliers are no exception that are often 
prepared to invest on things (innovative technologies) that could guarantee them the Number 
It has been found that most of the hoteliers choose the software's of multiple suppliers for addressing their distribution and revenue management of hotels . It is like, they may use a property management system from one supplier, whereas use
booking engine
,
channel manager
from a different supplier. Then they might use revenue management software from another vendor and market intelligence using another vendors. All these software's does not talk to each other so the reports/MIS got from these software has to be again reconciled to get the ultimate goal.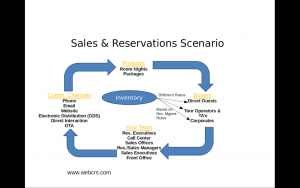 Instead of running after too many software vendors for products, to manage their business effectively, the hoteliers need to think of vendors that could help them with a complete package. The need of the hour is to seek technology firms that offer complete solution for addressing the A-Z requirements of hoteliers and could even establish seamless system connectivity across the network. 
Hoteliers often look for systems that could enable them (to) manage their inventories and rates in an effective manner AND the unique WebCRS interface is one that empowers the hoteliers, giving them more control of their hotel business. 
Enriched with different modules/add-ons, the hoteliers can make the most use of WebCRS technology for attaining all their business objectives, in an effective manner.
WebCRS
has everything that hoteliers look for automating their business process activities; the hoteliers no longer have to chase different suppliers for revenue management , market intelligence, channel management/distribution , promotional activities, loyalty program etc .
If hoteliers are concerned about distribution of hotel content on travel portals/extranets, they can get this issue addressed with WebCRS , An innovative technology, WebCRS  lets the hoteliers to manage their inventories and special rates on multiple-travel portals from single interface. 
Hoteliers can keep a tab on all their market competitors, know about their room night selling patterns and devise their pricing strategies, accordingly. With the Revenue Management tool, the hoteliers can forecast market demand and control their rates dynamically. 
Besides, by using  WebCRS hoteliers can connect to and share their content (inventories and rates) with offline( Traditional) travel agencies, enabling them (to) sell the properties effectively.

WebCRS is simple and easy to implement/use. The hoteliers can plug-in different WebCRSmodules based on their requirements and accomplish business objectives, with a click of the button. 
At a time, when the hoteliers want advanced technologies to gain a competitive edge in the market, there is nothing else that could match their business than WebCRS. Hence, rather running after hundreds and thousands of software vendors, choosing WebCRS would be a better decision.