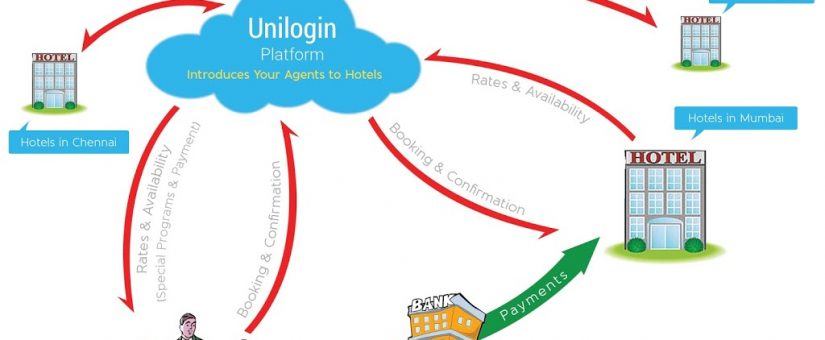 Posted by webcrs
On July 23, 2015
1 Comments
While deciding to take a trip  (whether individual or family/group tours), the modern-day travelers no longer think about (or consider) traditional travel companies, because they know there are infinite on-line companies, on the web space that charge 'less' and that too without sacrificing the product quality or service.
Unlike traditional travel companies (that are) confined to a specific location with limited contacts, the on-line companies offer better options/choices to the customers. The on-line agencies not only save customers the 'valuable time' but even help them with cost saving packages, though they (agencies) are often blamed for the 'hidden charges' involved in/with the products on sale.

On the other end, the traditional travel firms even though use direct and personal approach with customers and go beyond the call of duty for price negotiation with suppliers, are preferred less to the on-line companies.

A few of the reasons that make on-line travel companies a hot-favorite of customers are: instant response to customer queries, better options/choices, convenient (on-line) payment methods, flexible booking/cancellation and refund policies.


And, with plethora of on-line travel companies around (and the mushrooming ones), the traditional travel companies find it very hard to survive and are losing the grounds to the market competitors. However, they can stand tall and gain a competitive edge by seeking WebCRS UniLogin technology. An innovative product from WebCRSTravel Technologies Pvt Ltd, WebCRS UniLogin provides an on-line platform to hoteliers and travel agents, for connecting and doing business with each other.

By using the WebCRS UniLogin technology, the traditional travel companies would be able to have access to over 400-plus different types of accommodation service providers (bed and breakfast, boutique, resorts, budget hotels etc) from a single interface. Through the secure and reliableUniLogin account, the travel agencies can log into their respective accounts and send requests to hotels in the network.


Once approved by and connected with the accommodation service providers, the agents can have real-time access to the inventories and special/negotiated rates of the hotels and be able to effectively manage itineraries and packages of their customers/travelers.


Hundreds of travel agencies are benefiting from the WebCRS UniLogin platform already and are witnessing better business results. Traditional travel companies, if are concerned about higher operating cost and lower profit margins should think nothing otherwise and go about adopting WebCRS UniLogin, with confidence.
WebCRS UniLogin has been creating a level-playing field and giving opportunities to companies in the travel and tourism sector to develop and grow their business to new markets and territories. 


For more information, on how WebCRS UniLogin can add value to your travel business, please contact WebCRSTravel Technologies Pvt Ltd India Pvt Ltd at info@webcrs.com.